April 2017 FTZine
April 5, 2017

August 2017 FTZine
August 3, 2017
Top Story –Has Trade Dodged a Bullet in Budget Talks?
Congressional leaders have reached a deal on a $1 trillion spending bill that will fund the government at updated levels through the end of September. Congress must pass the 1,600 page bill before Friday evening to avert a shutdown, which is expected to happen easily. Since this is a spending bill and not a budget, there is no provision for a border adjustability tax which the import industry has been fighting strenuously.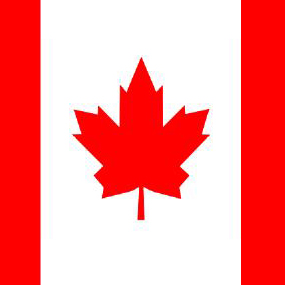 Canada Milking NAFTA Protections For All They're Worth
In an unusual twist, Canada has taken steps to thwart dairy exports from the United States that are permitted under NAFTA.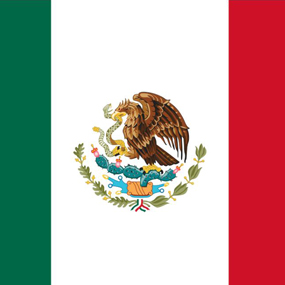 NAFTA Safe . . . . For Today Anyway
The White House announced last week that the United States will not unilaterally withdraw from NAFTA.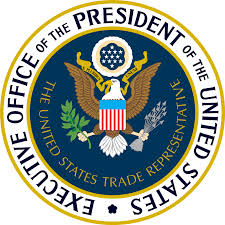 Commerce Launches Investigation Into Steel Imports
April was a busy month for U.S. trade policy.
Did You Know?
The Force is alive and well in Washington, D.C. In the 1980s, while the National Cathedral's two west towers were under construction, the Cathedral held a design-a-carving competition. One of the winning submissions was a head of that fearful Star Wars villain Darth Vader. The imposing head was sculpted by Jay Hall Carpenter, carved by Patrick J. Plunkett, and placed high upon the northwest tower of the Cathedral, where you can still see it today. With binoculars.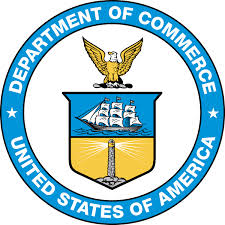 U.S. Foreign-Trade Zones Board Activity
AGFA Corporation received approval for aluminum digital printing plate production within Subzone 44I in Branchburg, New Jersey (more)
PGTEX USA, Inc. received approval for Fiber Glass Fabric production with restrictions on glass fibers and polyester yarn within Site #3 of Foreign Trade Zone #68 in El Paso, Texas (more)
Westlake Chemical Corporation received approval for polyethylene and styrene production in Subzone 87F in Sulphur, Luoisiana (more)
Black & Decker (U.S.) Inc. received approval for power tool production within Subzone 38E in Fort Mill, South Carolina (more)
STIHL Incorporated received approval to expand Subzone 20E in Virginia Beach, Virginia (more)
Aceros de America, Inc. received approval to operate their San Juan, Puerto Rico location as Subzone 61S (more)
Westlake Chemical Corporation requested the expansion of Subzone 87F to add an two additional sites totaling 1,674 acres, including several pipelines in Sulphur, Louisiana (more)
Glovis America, Inc. requested approval to operate their 530 acre facility in Shreveport, Louisiana as a subzone of Foreign Trade Zone #145 (more)
SGL Automotive Fibers, LLC submitted a notification of proposed production activity requesting a change in its restriction on foreign-sourced fibers from export-only to privileged-foreign status in Site #3 of Foreign Trade Zone #203 in Moses Lake, Washington (more)
Polaris Industries, Inc. submitted a notification of proposed production activity to add spark-ignition internal combustion engines for on-road use and additionbal components within Subzone 176B in Osceola, Wisconsin (more)
AGRU America Charleston, LLC received approval for production of instrial pipes within Sites 5 of Foreign Trade Zone #21 in North Charleston, North Carolina (more)
Wacker Polysilicon North America LLC received approval to operate their Charleston, Tennessee facility as Subzone 134B (more)
The Baltimore Development Corporation Has applied to expand the ASF service area of Foreign Trade Zone #74 to include the Counties of Howard and Queen Anne in Maryland (more)
Danos & Curole Marine Contractors, LLC received approval to operate their Morgan City, Louisiana facility as Subzone 124Q (more)
Mead Johnson & Company, LLC submitted a notification of proposed production activity to add lactose to its list of foreign-status components. It already has a restriction requiring export of all foreign-status dairy products and sugar must be in domestic origin in Subzone 43B in Zeeland, Michigan (more)
Expeditors International of Washington, Inc. submitted an application to operate their 10 acre Inwood, New York (Nassau County) location as a Subzone of Foreign Trade Zone #37 (more)
Orgill, Inc. received approval to operate their Post Falls, Idaho facility as Subzone 280B (more)
Comments or suggestions on our publication? The editorial staff of the Foreign-Trade 'Zine, the eMagazine of FTZ News would love to hear from you.
The wheels in Washington have started turning again, if slowly. A deal was reached this month on health care. There is no budget yet, but the federal government is now funded until this fiscal year ends in September. That should make for an eventful summer as Congress and the President continue to wrestle with tax reform, including the border adjustability tax, the renegotiation of NAFTA, and how to pay for a wall at the Mexican border.