November 2015 FTZine
November 1, 2015
May 2017 FTZine
May 4, 2017

Top Story – CBP Commissioner Nominated
Last week President Trump nominated Acting Deputy Commissioner Kevin K. McAleenan to lead U.S. Customs and Border Protection.
It is the first time in many years someone in active service at CBP (or even the former Customs Service) has been nominated to lead the department.
The Senate must confirm McAleenan as the new commissioner, who has been running the agency since former Commissioner Gil Kerlikowske left at the end of the Obama administration on Jan. 20.
From 2006 to 2008, McAleenan served as the area port director of Los Angeles International Airport, directing CBP's border security operations at LAX and 17 other airport facilities in one of CBP's largest field commands. He was promoted to acting assistant commissioner of field operations in December 2011.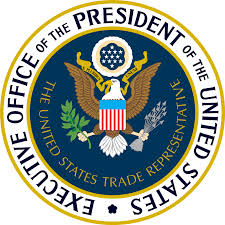 Administration Position On NAFTA May Be Softening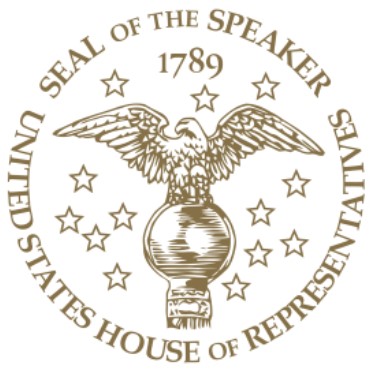 Border Adjustment Tax Stirring Strong Conservative Opposition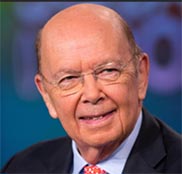 Will Increases In Trade Enforcement Impact FTZ's?
Just last week President Trump signed two executive orders aimed at tackling concerns about trade abuses.
Did You Know?
More than 35 million years ago, an asteroid 5 to 8 miles in diameter, slammed into earth just south of Washington, D.C. creating the Chesapeake Bay. It left a crater about 52 miles across and 1.2 miles deep, called the Chesapeake Bay Crater. It is the largest known impact site in the United States and the sixth largest in the world. DC restaurants are famous for their Chesapeake Bay crab recipes. And when someone tells you next the crab in DC is out of this world, you'll know its true!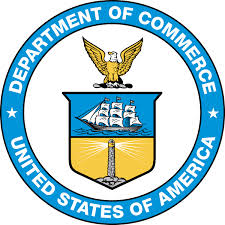 U.S. Foreign-Trade Zones Board Activity
MSD International GMBH (Puerto Rico Branch) LLC, operator of Subzone 7G, submitted a notification of proposed production activity for an additional pharmaceutical product and component in Las Piedras, Puerto Rico (more)
Brake Parts Inc. received approval for automotive parts kitting within Site 14 of Foreign Trade Zone No. 226 in Patterson, California (more)
Brake Parts Inc. received approval for automotive parts kitting within Subzone 24E in Hazleton, Pennsylvania (more)
Xerox Corporation submitted a notification of proposed production activity for bulk toner and toner cartridges in Subzone 141B in Webster, New York(more)
Volkswagen Group of America—Chattanooga Operations, LLC received approval for passenger motor vehicle production in Site 3 of Foreign Trade Zone No. 134 in Chattanooga, Tennessee (more)
Premier Logistics, LLC requested subzone status for their 10 acre facility in Foreign Trade Zone No. 53 in Tulsa, Oklahoma(more)
Westlake Chemical Corporation requested the expansion of Subzone 87F to add an two additional sites totaling 1,674 acres, including several pipelines in Sulphur, Louisiana (more)
CoLinx, LLC received approval for kitting of bearing units within Sites 2, 6, 8, and 9 of Foreign Trade Zone No. 148 in Crossville, Tennessee (more)
Bristol-Myers Squibb Holdings Pharma, Ltd. submitted a notification of proposed production activity for additional pharmaceutical products and components within Subzone 7J in Manati, Puerto Rico (more)
ZF Transmissions Gray Court, LLC received approval for production of automatic transmission and powertrain subassemblies and parts, transmission shafts and cranks within Subzone 38K in Gray Court, South Carolina (more)
The Northwest Tennessee Regional Port Authority received approval to expand the ASF service area of FTZ 283 to include the Counties of Fayette, Hardeman and McNairy in West Tennessee (more)
Mead Johnson & Company, LLC dba Mead Johnson Nutrition requested the expansion of Subzone 43B to add 20.5 acres in a new Site #5 in Zeeland, Michigan (more)
Imperial County, California received approval to reorganize Foreign Trade Zone No. 257 under the Alternative Site Framework with a service area of Imperial County, California (more)
ExxonMobil Oil Corporation received approval to expand Subzone 115B to include an additional site in Jefferson County, Texas (more)
Bauer Manufacturing LLC d/b/a NEORig submitted a notification of proposed production activity for additional components of stationary oil/gas drilling rigs in Site #1 of Foreign Trade Zone No. 265 in Conroe, Texas (more)
Caribe Rx Services, Inc. requested subzone status for their 2.1 acre facility in FTZ 163 in Caguas, Puerto Rico (more)
Destilería Serrallés, Inc. requested subzone status for their 5.8 acre facility in Foreign Trade Zone No. 163 in Ponce, Puerto Rico (more)
R.Ortiz Auto Distributors, Inc. requested subzone status for their 1.8 acre facility in Foreign Trade Zone No. 163 in Caguas, Puerto Rico (more)
Brake Parts Inc. received approval for to operate their Hazleton, Pennsylvania facility as Subzone 24E (more)
Brake Parts Inc. received approval for automotive parts kitting within Subzone 176G in McHenry, Illinois (more)
TopShip, LLC received approval for to operate their Gulfport, Mississippi facility as Subzone 92F (more)
Volvo Car US Operations, Inc. received approval for to operate their Ridgeville, South Carolina  facility as Subzone 21F (more)
The Athens Economic Development Corporation submitted an application to reorganize Foreign Trade Zone No. 269 under the Alternative Site Framework with a service area of the City of Athens, Texas (more)
Not The Spring Blooms We Were Expecting
A blast of arctic air swept though your nation's capital late last month, dashing hopes for an early spring. The unexpected frost left rows of brown, wilted cherry blossoms in its wake. Trees near the Potomac River fared better, kept just warm enough by the river's water. That saved the National Cherry Blossom Festival but further from the Tidal Basin there wasn't much celebrating. Hopefully the temperature in DC will return to normal very soon