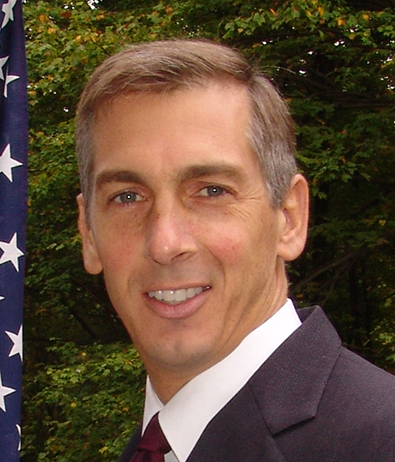 SEAN LYDON
Founder of ISCM, Inc.
---
Sean Lydon's international career includes import/export compliance and Foreign-Trade Zone operation in some of the largest ports in the United States. He founded ISCM Inc. in 2011, a consulting firm which specializes in the unique challenges of organizations with global supply chains, and capitalizes on over 25 years of experience with government compliance in commercial and defense environments.
As President and General Manager of domestic and international operations including Matthews Brand Solutions-Americas, Precision Circuits Inc., and Sony, Sean understands the C-suite decision-making process. ISCM leverages that broad experience managing organizations that have garnered awards for their performance on projects such as the F-22, Space Shuttle, and Global Positioning System Satellites. An ACI Expert Speaker, Sean is a regular presenter at seminars and conferences addressing international trade and compliance, and is a member of the Board of Directors of the National Association of Foreign-Trade Zones.
Sean initiated a Foreign-Trade Zone in Los Angeles in half the normal time by leveraging contacts in another port to meet the enhanced security requirements of the nation's largest seaport. This project not only reduced costs but also reduced the amount of time required to transport over $5B in goods into the United States from Asia. FTZs he has established and supports operate in both the manufacturing and distribution FTZ environments, enlisting air, truck, rail, and sea transport and in electrical and electronic materials, apparel, and consumer goods industries.
Sean has extensive experience completing successful projects to improve international supply chains. For example, he analyzed shipping data, available production locations, and market dynamics to restructure the supply chain for an emerging consumer goods business which saved over $40 million in freight costs in its first year of operation.
Sean assembled a talented team to develop, introduce, and successfully pass legislation in the US Congress to suspend the duty disparity created by NAFTA on US-produced electronics. He has secured favorable US Customs rulings to expand the use of inverted tariff provisions and generate significant supply chain savings.
A native of New York City, Sean holds a Bachelor of Science degree in Chemical Engineering from Rensselaer Polytechnic Institute and an MBA in Finance and Operations Management from Columbia University.
Welcome to ISCM. We are a consulting firm devoted to the international competitiveness of your organization, and specialize in Import/Export Compliance, Foreign-Trade Zone setup and administration, Supply Chain Best Practices, and Lean Operations. Recently completed projects include:
Structuring one of the largest Foreign-Trade Zone manufacturing projects in the US, with 18 sites in 2 states, all centrally administered from an eastern location.
Redesigning the import configuration for one of the largest displays in Times Square to slash import compliance costs by seven figures.
Lean implementation which reduced standard labor per unit by 44% for a Midwest manufacturer.
---
Analyzing export options for a US distributor of European products to preserve EU-MX FTA rate reductions.
Department of Commerce FTZ application approval in less than 7 days for a Chicago-area distributor of industrial products.
Reorganizing the Prince George's County Foreign-Trade Zone in the Port of Washington, D.C. to take advantage of the new Alternative Site Framework (ASF) procedures.
We are proud to work with...
17

16

15

14

13

12

11

10

9

8

7

6

5

4

3

2

1
DON'T JUST FOLLOW THE RULES
USE THEM TO MAKE YOUR BUSINESS MORE PROFITABLE