October 2017 FTZine
October 4, 2017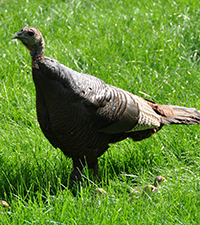 Top Story -
Don't Be A Turkey: Get Those 216 Forms In On Time!
If your current diet includes leftover turkey, cranberry sauce, mashed potatoes and/or candies yams, it can mean only one thing: it is time for FTZ operators to file their annual 216 forms.  

That's right, the form that was supposed to be eliminated in a new set of regulations (or perhaps pilot test) is still alive and well and must still be completed and approved for each zone.  Grantees may wish to send their operators a helpful reminder that the forms should be signed soon.  Some ports are requiring actual quantity and weight measures, and a confirmation of the zone year start and end dates. Want help completing the form? Get it here.
Commerce Starts It's Own Aluminum AD/CVD Investigation



Aluminum imports from China are again the target of a new U.S. trade action.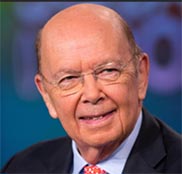 CBP's New In-Bond Regulations In Force... Sort Of
The new in-bond regulations promulgated by CBP went into affect this week.  However, complete implementation of those regulations cannot be completed until Customs makes technology changes. These are needed to accept the additional data required (6-digit HTS code, FIRMS code, etc.) by the new regulations.  Not only have the required technology changes not been implemented, their design has not even been released or tested.  CBP did note that they would be 'flexible' in enforcing the new regulations for the next 90 days.  We expect that time period to be extended until after gets the required ACE changes are in place. 
USTR Not Encouraged By NAFTA Negotiations
As the fifth round of talks concluded in Mexico City earlier this month, tensions with Canada and Mexico were apparent with both countries telling the United States that it would make little headway with its current approach.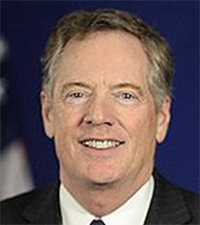 IMF Projects That 2017 Was A Record Trade Year
What looked like the year of the trade war was the year of the trade boom.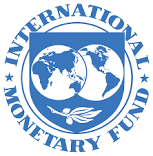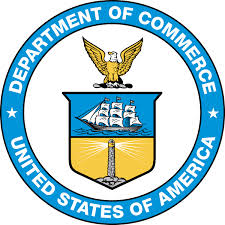 U.S. Foreign-Trade Zones Board Activity
THE HOLIDAYS COME TO WASHINGTON
Last night the First Lady pressed the button to light the National Christmas Tree located in the Ellipse, just behind the White House. The tradition of a National Tree is now almost 100 years old. The Staff at the FTZine wish you and yours a Merry Christmas, Happy Holiday season, and best wishes for a joyful and prosperous New Year.
You can now view current and past issues on the ISCM website: iscm.co/ftzine/.