The ACE Portal was designed on a Windows based system and officially only the Microsoft Windows operating system and Internet Explorer web browser are supported. While the ACE Portal may function on different Operating Systems and Internet Browsers, the table below outlines the operating systems and browsers supported by th ACE Help Desk.  You may need to contact your IT Department for assistance.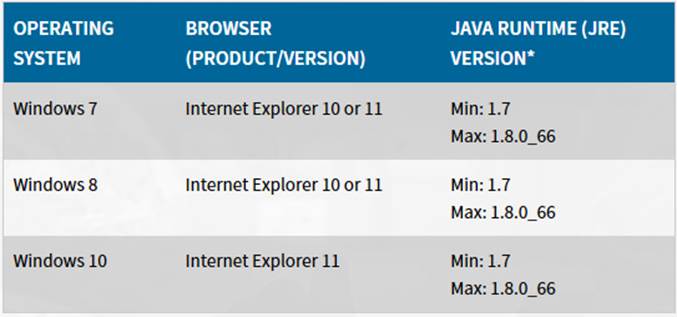 *While Java 1.8 is recommended, ACE should continue to function using Java 1.7 or higher. 
While other browsers and operating systems may work, support for them is not provided through the Help Desk.  Therefore, if you ever need help from the ACE HelpDesk, one of the first things they will ask you to confirm is that you meet the system requirements above.  Settings for Internet Explorer, please note some versions may not have all of these options- (Mozilla Firefox /Google Chrome/Safari and touchscreen devices are unpredictable so please do not use them):
Please note that this educational tool is intended to be general in nature, not a comprehensive review of the U.S. laws and regulations that apply to a particular situation, nor a provision of legal advice.  Posts of offensive or confidential material will be rejected by the moderator.  Each post reflects the views of the individual commenter and not those of ISCM Inc.